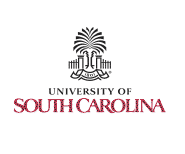 THANKS TO YOU, IT'S HAPPENING
We are in the most exciting era of USC's future. In true Carolina spirit, USC is working to make education accessible to students no matter what their background or financial situation.
THANKS TO YOU, it's happening. Your monthly gift gives students the tools they need to truly succeed. It enables them to pursue academic excellence and chase their dreams. Thanks to you, they will represent Carolina as strong leaders transforming the future.